Sofa Upholstery services
Your sofa is a key component of your home's design. If you want to maintain the drawing room's elegant value, you must constantly keep an eye out for the couch. In addition, you must regularly protect and clean the pillow that sits on top of the couch. The couch has to be cleaned regularly and repaired. You must perform routine maintenance if you want to keep your couch in the same condition that you purchased it. Whether your couches and recliners have tears, scars, scratches, cracking, or other marks of normal wear, The Sofa Makers will restore their original beauty and charm. Do you require immediate sofa upholstery service? Hold on if you find yourself asking this question all the time. Getting your sofa reupholstered could offer it a new look and more comfort.
If you're interested in finding out what upholstery service is and how it operates, read the text below.
The process of connecting stuffing, cushions, and linen or leatherette material wraps to a furnishings frame is known as upholstery. Although the interior components of the chair may not be visible, they significantly affect the piece's comfort and ergonomics. The material has a significant impact on the furniture's visual identity. 
Beds, couches, and other home goods, as well as cars and airplanes, are all upholstered. There are many different types of upholstery materials, including glass fiber, fur feed, and natural fiber, and springing is also a part of the process.
DUBAI BRANCH
Risala Furniture LLC 9 24 A street, Al Quoz 1 Dubai – United Arab Emirates
ABU DHABI BRANCH
Abu Dhabi Island, Al Salam Street Behind Abu Dhabi Municipality And FAB Bank Heirs. Of Ibrahim G. Sultan Al Suwaidi Building ONLINE FURNITURE – Showroom no. S2 Abu Dhabi
How important is upholstery?
People's first and lasting impressions of fabric are formed, thus it must look flawless. We categorize the materials we choose to go with our furniture into fabric groups and take into account factors like how simple it is to upholster, fabric, shades, texture, and color. All of these factors have an impact on how the fabric will look over time, particularly when shapes and curves or large swaths of material are added to the equation.
Now, look at the advantages of getting upholstery service for your sofa
Perks of sofa upholstery service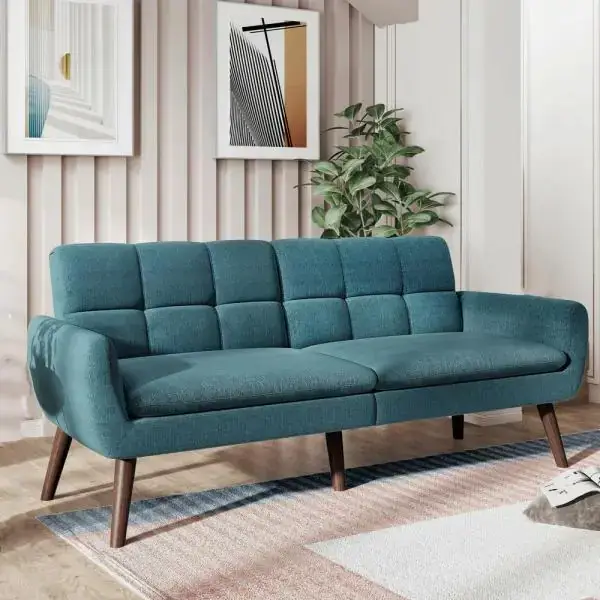 Less expenditure and a New look
By hiring a  sofa upholstery service specialist, you can give your worn-out furniture a brand-new appearance while also saving money instead of buying a new item that is pretty expensive. It's good to have sofa upholstery service because experts have the skills and knowledge necessary to repair your furniture and restore it to like-new condition.
Clean Up Your Environment
You might need to update the textiles on your important furniture items if you're upgrading the look and feel of your room. You may update the room without spending a lot of money on new furniture by reupholstering these worn-out or broken pieces.
There are times when you simply can't pick an item in the store with that fabric, color, or pattern you want. You can select the style, fabric, and shades you want when you reupholster. This is especially useful if your room requires a couch with a particular form or size. 
Now after learning all its benefits and importance. Let's head towards the place you can find it
Why choose us? 
You can get help from UAE Upholstery at reasonable costs that won't hurt your pocket too.  You won't need to search the entire city for a sofa upholstery service. The dimensions, style, and components of your sofa are unimportant. We employ a variety of techniques to fix sofas made of various materials and types. We evaluate the condition of your couch, noting any issues, and then create a strategy that is particular to your furniture.