Shine Brighter: Furniture Polishing Pros
At Furniture Polishing Pros, we are your trusted partners in bringing out the true brilliance of your furniture. Our dedicated team of experts specializes in the art and science of furniture polishing, and we take pride in every piece we transform.
With years of experience under our belt, we've honed our skills to perfection. We understand that your furniture holds not only monetary but also sentimental value, which is why we treat every piece as if it were our own. Our mission is simple: to restore and revitalize your furniture, making it shine brighter than ever before.
Using state-of-the-art techniques and top-quality products, we breathe new life into worn-out and weathered furniture. Whether you have antique heirlooms, contemporary pieces, or anything in between, we have the expertise to deliver remarkable results. Our meticulous attention to detail ensures that every surface is smooth, every corner is flawless, and every finish is pristine.
When you choose Furniture Polishing Pros, you're choosing excellence, reliability, and a commitment to perfection. We invite you to experience the transformation of your beloved furniture with our unmatched craftsmanship. Let us make your furniture shine brighter today.
Eco-Friendly Furniture Polishing: Beauty with Care
At Eco-Friendly Furniture Polishing, we're on a mission to enhance the beauty of your furniture while preserving the environment. Our commitment to sustainability and eco-conscious practices sets us apart as the responsible choice for furniture care.
With a deep understanding of the impact of traditional furniture polishing on the planet, we have embraced eco-friendly alternatives that prioritize both the health of your furniture and the Earth. Our team of skilled craftsmen uses non-toxic, biodegradable products that are gentle on your furniture and safe for your family and pets.
We take pride in revitalizing your furniture using green techniques that leave a smaller carbon footprint. Our eco-friendly approach not only ensures a healthier indoor environment but also contributes to the long-term well-being of our planet. Whether you have wooden, leather, or antique furniture, our eco-conscious experts will work their magic to bring out its natural beauty while respecting nature's delicate balance.
By choosing Eco-Friendly Furniture Polishing, you not only get furniture that looks stunning but also feel good about your choice to care for your home and the environment simultaneously. Experience "Beauty with Care" with our eco-friendly furniture polishing services today
Furniture Gloss: Affordable Polishing Solutions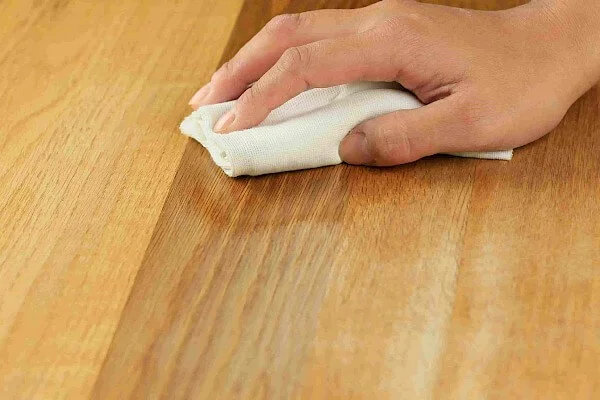 Welcome to Furniture Gloss, your go-to destination for high-quality furniture polishing that won't break the bank. We believe that every piece of furniture deserves a chance to shine, and we're here to make that happen without costing you a fortune.
Our team of dedicated professionals understands the value you place on your furniture, both aesthetically and financially. That's why we offer affordable polishing solutions that deliver exceptional results. We take pride in our ability to breathe new life into your furniture while keeping your budget in mind.
Using proven techniques and industry-standard products, we bring out the natural beauty of your furniture, restoring its luster and elegance. Our commitment to affordability doesn't mean compromising on quality. We work diligently to ensure that every surface is smooth, every detail is perfected, and every finish is flawless.
At Furniture Gloss, we're all about helping you achieve the look you desire for your furniture without the hefty price tag. Our affordable polishing solutions cater to all types of furniture, from cherished antiques to modern pieces. Experience the transformation and affordability that only Furniture Gloss can provide. Choose us to make your furniture shine bright, and your wallet will thank you too.
Expertise and Experience:

With years of experience in the industry, our skilled team of professionals has honed their craft to perfection. We've encountered and successfully transformed a wide variety of furniture pieces, making us experts in the art of furniture polishing.

Quality Results:

Our commitment to excellence means that every piece we work on receives meticulous attention to detail. We take pride in delivering top-notch results that exceed our customers' expectations. Your furniture will not only look beautiful but also stand the test of time.

Eco-Friendly Approach:

We prioritize environmental responsibility by using eco-friendly products and sustainable practices. Our methods ensure a healthier indoor environment for you and a reduced carbon footprint for the planet.
Affordable Solutions:

We believe that furniture polishing should be accessible to everyone. That's why we offer affordable pricing without compromising on the quality of our services. You can enjoy the benefits of professional furniture care without breaking the bank.

Customer Satisfaction:

Our satisfied customers are a testament to our dedication to client happiness. We work closely with you to understand your needs and preferences, ensuring that the final result aligns with your vision.

Reliability and Trustworthiness:

When you choose us, you're choosing a reliable partner who values your trust. We arrive on time, complete projects within deadlines, and handle your furniture with the utmost care and respect.

Comprehensive Services: From wood furniture polishing to leather conditioning and antique restoration, we offer a wide range of services to cater to your unique needs. No matter the type or condition of your Furniture Polishing, we have the expertise to handle it.